If a person teaches me one single word, he has made me his servant for a lifetime.
~ Hazrat Ali (RA)
I graduated with a gold medal for the outstanding academic performance yesterday. Finally, a Bachelor in Computer Science Engineering! I don't know how to pen such feelings; even though I consider myself a good writer, I find it hard to find the words to describe the gush of emotions that overwhelm me. It is a combination of sheer joy, nostalgia, and gratefulness.
All of this and all of me is because of my parents. It is not my achievement; it is theirs. Everything I am today is because of their sacrifices, hard work, and belief in me. They gave me the best education and taught me to be kind and respectful.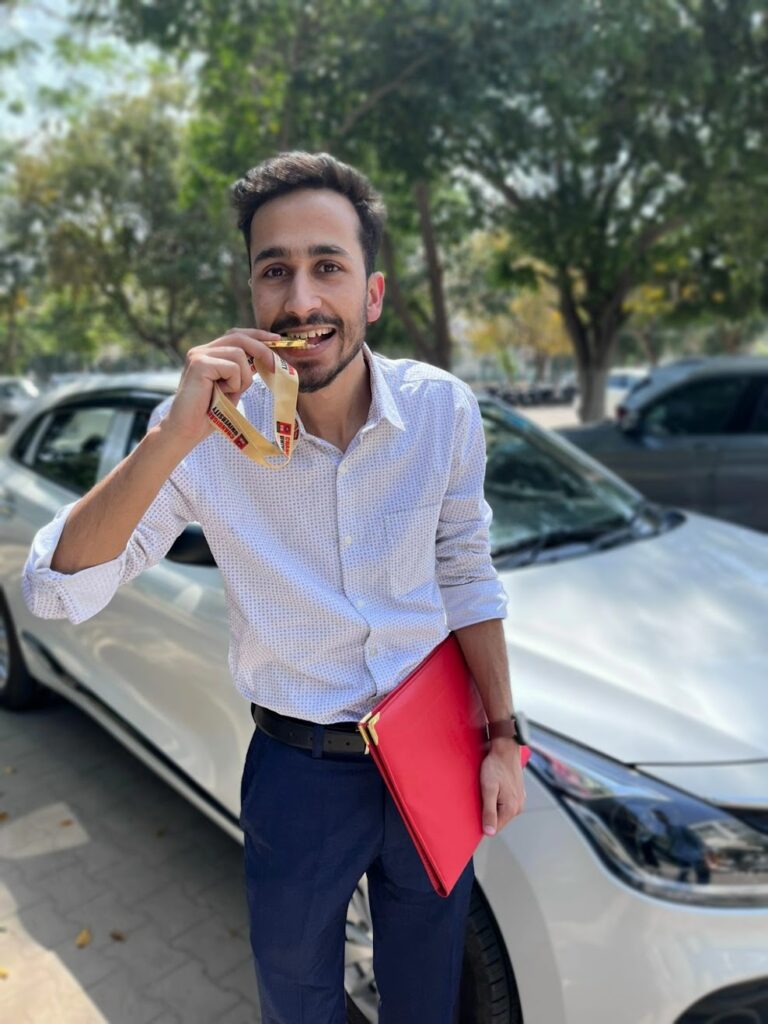 My teachers were always there for me. They blessed me with the most valuable asset in the universe – knowledge. I have been privileged to be under my teachers' guidance. They shaped me and made me who I am today. Special thanks to my professors at CHANDIGARH UNIVERSITY and Apex Institute of Technology – AIT, Chandigarh, especially Dr. Nitin Jain, Krishnendu Rarhi, Maninderpal Singh (PhD).
Good friends are always essential to life and success. I have been fortunate to have some incredible friends who have been with me through thick and thin. A special mention to one such person without whom all of this would have been impossible. Thank you from the core of my heart.
Foremost, thanks to Allah for everything I have. Alhamdullilah!
Another life chapter finished, another milestone achieved. Now the focus is on starting another chapter – a master's degree.